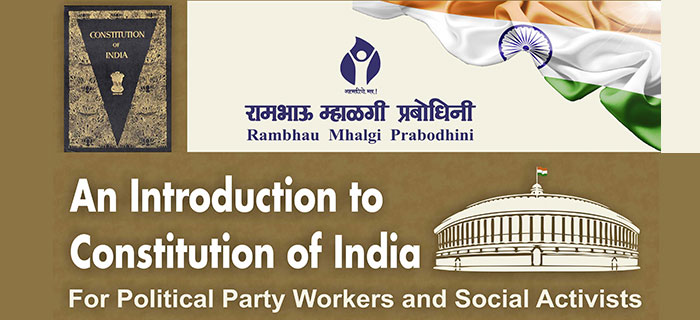 The programme aims at providing an insight to the participants into the comprehensive document of the Constitution of India. The programme will help participants enhance their understanding of the debates around the evolution of the Indian constitution and the philosophy of the Constitution. They will further gain knowledge about the constitutional design, and the mutual interaction of various institutions of the state. The programme will enable participants to develop the ability to analyse the different aspects and provisions of the constitution and its significance in the Indian democratic set up.
Learning objectives:
To inculcate in participants an understanding of the Indian Constitution both in the historical perspective and its working in the present times
Learn about the various facets of state structures, institutions, and the diversity that the Indian Constitution accommodates with the objectives of liberty, equality, justice, development, and decentralization along with a unitary federation
Develop critical thinking on the importance of constitutional democracy in India
Who can attend
Above the age of 21
Graduate
Interest in Social and Political activities.
Programme Dates: 24-27 November 2020
Session Plan: 4 days with 2 class a day
Batch Size:
Medium:
Fee Details
₹ 800 (inclusive of taxes)
Programme Coordinator(s)
For any query please contact
Ashutosh Mishra, 9167615266, ashutoshm@rmponweb.org
Kamlakant Pathak, 7208070872, kamlakantp@rmponweb.org