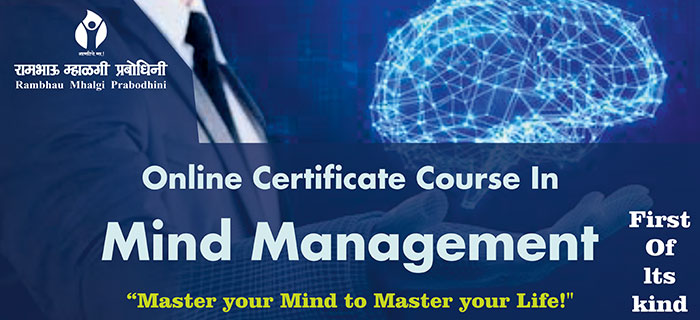 This is specially conceptualised Program to harness the amazing power of mind to lead a happy successful life and It is designed to create a right mindset to conquer life by setting appropriate goals and action plan to achieve them also to build super confidence by working on several aspects of overall personality and to become the best version of yourself.
Why do we need mind management?
Unless we manage our mind, it is difficult to achieve peaceful, healthy and successful life. The age of Technology has thrown us on the escalator of aspirations but has robbed us of simple charms like falling asleep.
Learning objectives:
To Develop positive attitude towards life
To enhance effective communication skills
To Develop ability to manage stress effectively and develop resilience
To aid the individual's integration with society and the work place
Who can attend
Programme Dates: 16-18 July 2020
Session Plan: 3 days with 2 classes a day
Session 1 – 10:30 am – 11:30 am
Session 2 – 04:00 pm – 05:00 pm
Batch Size
Medium:
Fee Details
₹ 950 (inclusive of taxes)
Programme Coordinator(s)
For any query on this course please contact
Shailesh Gokhale, 8108955966, shaileshg@rmponweb.org
Devendra Pai, 9004396955, devendrap@rmponweb.org
BATCH I : Report of Online certificate course in Mind Management